Activities for language engagement and appreciation
Activities for language engagement and appreciation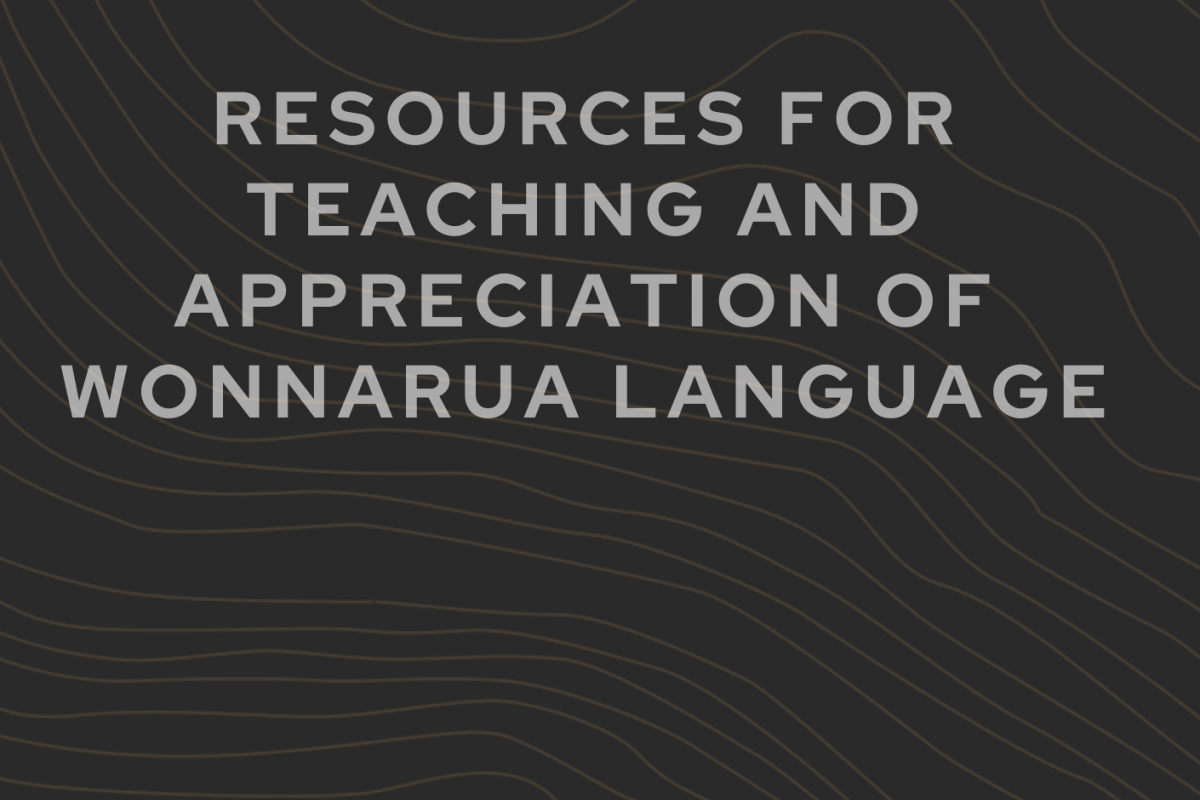 Activities for language engagement and appreciation
A set of resources that can be used and customised for sharing the importance and the richness of the Wonnarua language
This section of the digital archive contains resources that can be used and customised for sharing the importance and the richness of the Wonnarua language and to support the advocacy work of language revitalisation and teaching already happening in community and teaching contexts. These resources have been developed under the guidance of and in collaboration with the Wonnarua Nation Aboriginal Corporation.
This set of resources has been designed for educators, independent learners and the wider community, providing easily accessible and straightforward approaches for using the archive's resources and information. The resources, ideas and plans support educators in teaching in culturally relevant and safe ways and can be used in both formal and informal settings. 
Each item includes an introduction providing the context and intention of the material, a page of activities and resources that can be used to undertake the activities.